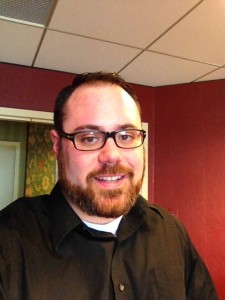 McCormick Real Estate & Management welcomes a new agent to our team, John Scott.  Born in Norristown, PA, John moved to the Penn Hills area at the age of 11.  During the summer, John would spend his summers in Maryland with his father.  John's dad was involved in doing residential construction work.
John graduated from Penn Hills High School and continued his education at  Indiana University of Pennsylvania.   Following his graduation from IUP, John spent two years traveling to Salisbury, MD and Cleveland, OH.  Upon his return to the Pittsburgh area, John worked at Lowes as a Sales Specialist and Manager and settled down in Mt. Washington.  He received his Pennsylvania Real Estate License in March 2014.  John desires to further his career in real estate sales, property management and property development. 
In his spare time, John plays kick ball with the Pittsburgh Sports League, a gym class organized sports association.  John also loves Karaoke and you just might find him in a local pub near you.  Please join us in welcoming John Scott to our team!