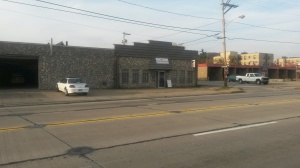 Price: $175,000
Address: 917-925 Duquesne Blvd
City: Duquesne
State: PA
ZIP: 15110

MLS #: 1005537
Square Feet: 5400
Acres:
Price/Acre:
Zoned: Office/Wholesale

Duquesne Property For Sale
McCormick Real Estate and Management presents 917-925 Duquesne Boulevard as a great investment for new and/or seasoned investors.  Three store front buildings for sale sit alongside each other on Duquesne Boulevard.  Each store front unit offers unlimited potential and opportunity.  As this area is zoned commercial, the store fronts may be utilized for various business offerings including, but not limited to, retail, wholesale, call center, business, and much more.  An automotive repair shop (Bob's Auto Repair) is one of the current tenants located at 925 Duquesne Boulevard; and a small catering business is located at 917 Duquesne Boulevard.
These three buildings sit on .5 acres of land which is included in the sale option.  Warehouse square footage is approximately 5,400 square feet.  Utilities available on this property include water, sewage, electricity, and gas.  Utilities including gas, electric, water, and sewage are available on these lots.
917-925 Duquesne Boulevard is an ideal location for any type of business – current or starting afresh – as the traffic exposure per day is in excess of 20,000+ vehicles per day.  Additionally, these three buildings sit along a main roadway in a small industrial park in the City of Duquesne.
Commercial Properties For Sale 15110
Located along the Monongahela River, the City of Duquesne is an attractive location for many types of business.  Historically, the City of Duquesne was home to "Dorothy Six," the largest blast furnace in the world.  During the early 20th century, Duquesne was a productive steel town.  One of the largest steel mills, Duquesne Works, was located in the City of Duquesne.